We were delighted to have delivered Bolton's first innovative Christian-Muslim-Humanist dialogue project over the July-August 2017 period in Bolton.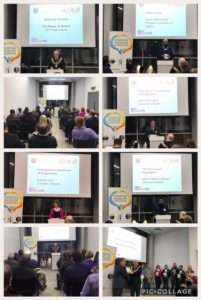 The programme engaged twelve members that constituted representatives from the Christian, Muslim, Humanist communities of the borough. Over the course of 5 weeks delegates engaged in sensitive discussions around common ground, challenges, opportunities and barriers to building community cohesion in the borough.
Amy Lllewyn, All souls acting director and a member of the projects steering committee mentioned, "What I find so appealing about this project is the inclusion of the non-religious perspective. I'm delighted that our dialogue project was less about finding similarities with one another on a theological level, and more about finding what links us at a human level. Most of us would like to consider ourselves to be a 'good person' and we all have a set of rules that we follow in our desire to achieve this. In that we will find commonality.' A unique aspect of the dialogue project was the inclusion of people who do not ascribe to any faith. Paul Morgan a member of Bolton Humanist's society and a steering group member commented 'The Flowhesion Foundation is ensuring that people from all worldviews can find where their similarities start and differences end. Humanists are committed to furthering openness and we love the principles of this group course and believe it moves us closer to greater unity.'
The programme had the backing of Rev. Rodger Petch who is vicar for the west of Bolton and also a member of the projects steering committee, he added ' In this time of increased polarisation it is important to create space for honest conversation between people of faith and none. Hopefully the Flowhesion steering group can create a template for wider use.'
At the Awards ceremony held in October 2017 The Mayor of Bolton commented on how such projects were vital in the current climate where misunderstandings were rife between communities particularly in the follow up to Brexit.